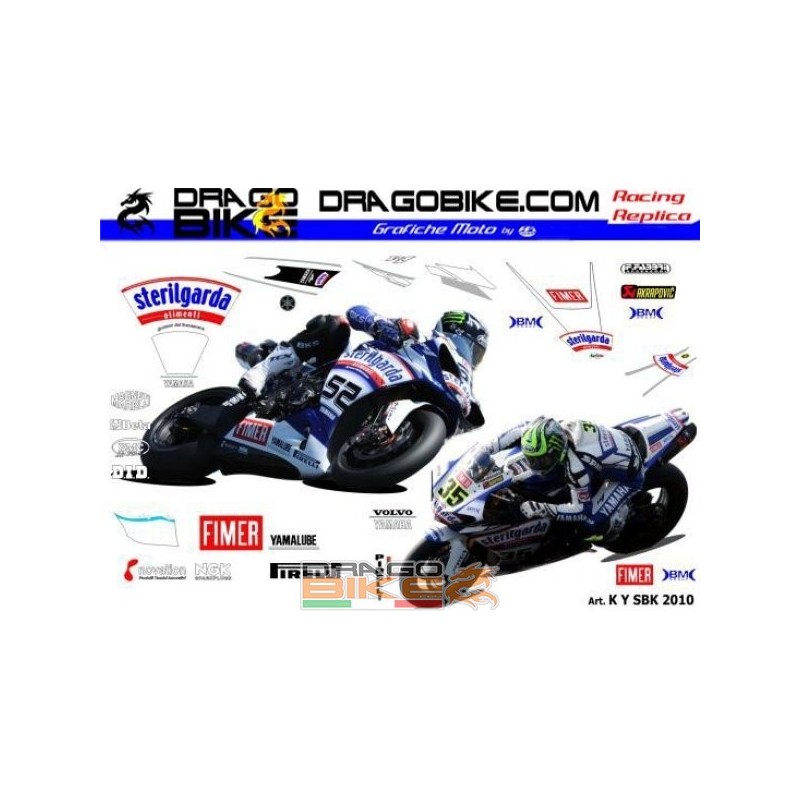  
Motorbike Stickers Replica Sterilgarda Yamaha SBK 2010
Available soon
Motorbike Stickers Replica Sterilgarda Yamaha SBK 2010.
Kit composition:
All the stickers you will need to complete your own Superbike's replica:
Fender
,
Tank
,
Solo Tail
, right and left parts of the
bodywork
. The kit include the rimstripes.
Are not included backgrounds
,
they must be painted.
Complete with number's plate with profiles!
Made in Italy