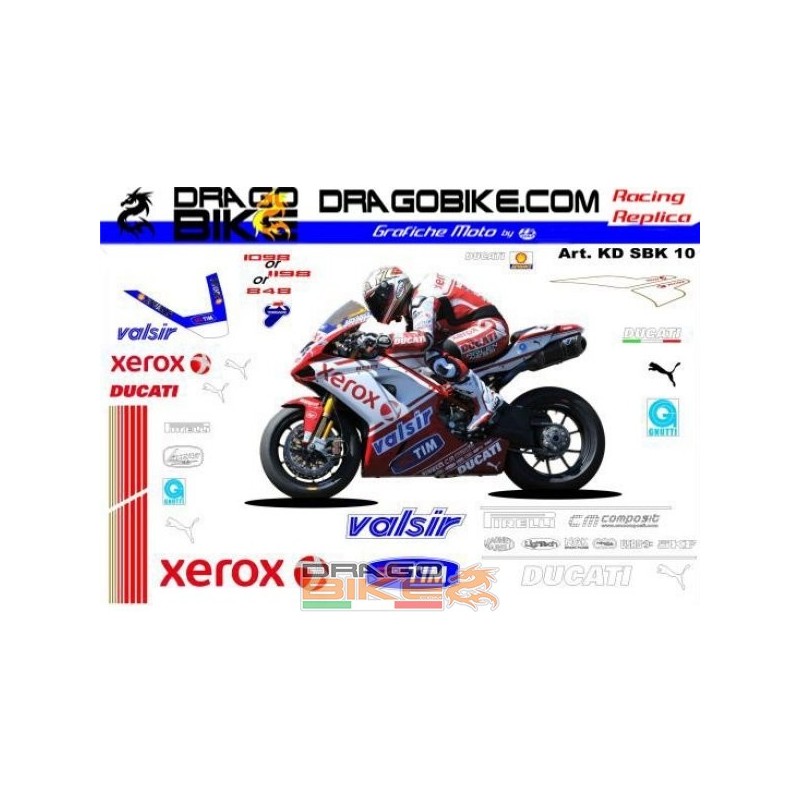  
Motorbike Stickers Kit Ducati SBK Xerox 2010
Motorbike Stickers Kit Ducati SBK Xerox 2010
The Kit for 1198 of the Superbike 2009 championship. Also finishing fillets.
Kit composition:
All the stickers you will need to complete your own superbike's replica. Fender, Tank, solo tail, right and left parts of the Bodywork. The kit include the rimstripes.
Are not included backgrounds
,
they must be painted.
Made in Italy